It's not just a field trip. It's a THRILL. 
Madame Tussauds San Francisco provides local K-12 schools with an entertaining and educational opportunity to experience the world's most fascinating celebrities, influential world leaders, historical figures and sports icons. We are dedicated to the meticulous art of sculpting the most popular celebrities from the worlds of film, television, music, politics, history, sports and the arts from yesterday and today.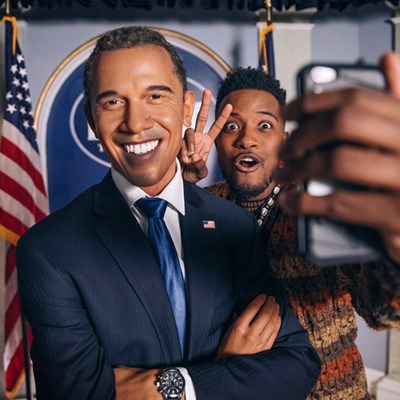 LOCAL SCHOOL FIELD TRIPS (Tax Exempt Schools)
Discounted rates are available for local organized schools serving children K-12. We know cost is important when arranging a field trip. We do our best to give superstar students the best rates possible. 
Group minimum of 10 people. 
Group maximum is 40 people.
Receive 1 free adult ticket for every 20 student tickets.
Reservations are required 14 days in advance.
Payment is taken at time of booking.
Currently only accepting credit card payments.
Download the Group Preparation Guide for more details.
Contact us at Info@MadameTussaudsSF.com for rates and booking procedures.