Venture into the forest...
Search for the Doctor's trusty sonic screwdriver before coming face to face with the Doctor and the TARDIS, the very prop used onscreen throughout Series 11.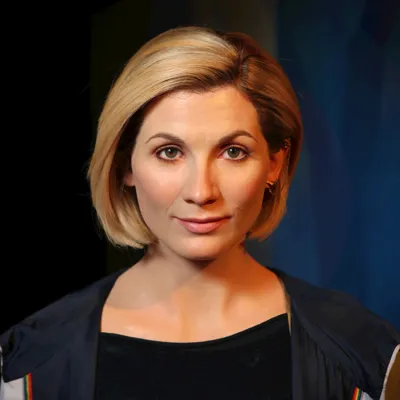 Taking inspiration from the TV series
The show has entertained generations since 1963 and the immersive area at Madame Tussauds Blackpool is the ultimate Doctor Who fan's dream, featuring plenty of photo opportunities.
Each detail of the Doctor's signature features has been replicated
The wax figure's costume is commissioned by Doctor Who's costumer designer Ray Holmon. The outfit includes the Doctor's long coat, rainbow t-shirt, striped socks and signature braces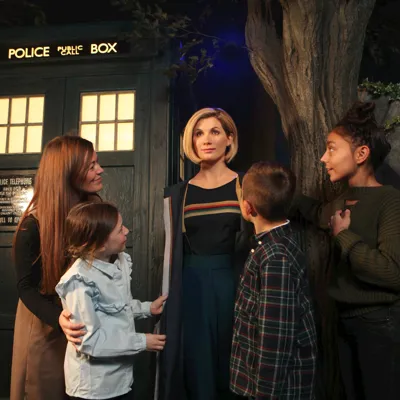 First female Doctor
This exciting interactive area captures a significant moment in the show's 55-year history, as Jodie Whittaker becomes the first female to play the time-travelling alien, bringing a different dimension to the Whoniverse.
Jodie has been very involved with the creation of the wax figure, attending a sitting and ensuring every detail had been perfectly replicated.